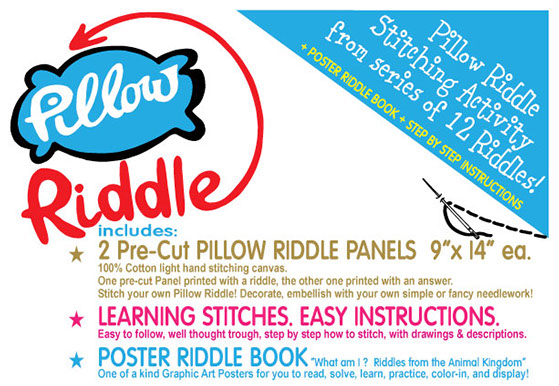 Two most popular and most basic stitches were used to make this very creative Pillow Riddle: The Running Stitch
(Flat Family) and the Blanket Stitch (best known from Looped Family Stitches). Sewn to the pillow were felt acorns with pieces of shoe lace which become pillow Hangers!!!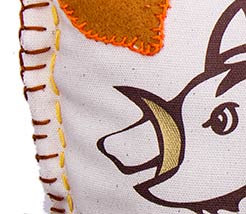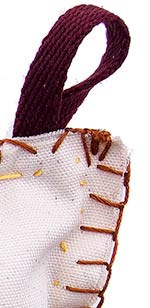 How-to INSTRUCTIONS included.
HOME